WELCOME TO RESTORING LIVES COMMUNITY CHURCH!
We are excited for the opportunity to connect with you through this website! Check out our website to get a feel for who we are and what we believe. Better yet, we invite you to come & see!
Restoring Lives Community Church (RLCC) is here for you. Our passion is to unite people to the heart of God who restores love, hope and purpose in life.
You matter. Your relationship with God and others matters. Your eternity matters!
People to God, People to People.
You will experience a Spirit-filled, anointed, and contemporary worship style as we strive to touch the heart of all generations.
We welcome people of all ages and from all walks of life to join us for worship.
Come as you are! Simple. We are not perfect but serve the one who is: God's love transforms us.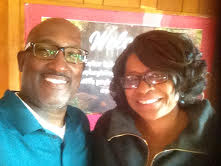 PASTORS NEIL & LORRAINE DALEY
Whether you're completely new to church
or just haven't been in a while,
See you on Sundays @10:45AM